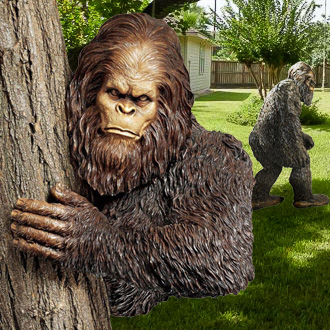 Bigfoot Statues
Click HERE for the Bigfoot Statues Page
Want an intimidating, stone Sasquatch to protect your lawn from the neighborhood teenagers? Need a prominent fixture to really bring the garden together? There are plenty of Bigfoot statues to choose from on our statues page.
From the classic looks to new unique faces and inspirations, these Sasquatch statues will let everyone know you have a special place in your heart (and your yard) for these creatures. GO TO THE BIGFOOT STATUES PAGE >>
---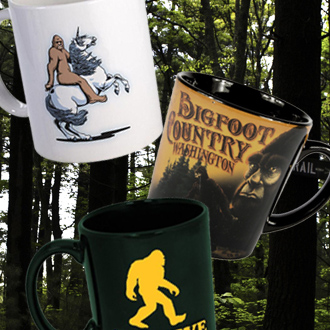 Bigfoot Mugs
Click HERE for the Bigfoot Mugs Page
You slog out of bed, stumble to the cupboard, and make one of the biggest decisions of your day: what mug should I drink from? For those of us with a collector's spirit, this could be an agonizing decision. Let's simplify. Get rid of all the boring mugs you got from national parks, antique stores, and the airport. Now, load up on Bigfoot mugs.
Our growing collection of Bigfoot mugs dramatically improves your kitchen and tells guests that you're not Squatchin' around. Choose from a few different Bigfoot beer mugs as well! GO TO THE BIGFOOT MUGS PAGE >>
---