If you're a fan of Bigfoot, you want your clothes to show it. These Bigfoot hats may vary in color, size, and design, but they all share one essential quality: they let the world know you're a believer.
Some are perfect for blocking out the sun during your next big Sasquatch hunt. Others are casual, giving you something a little unique to wear as you kick back with your fellow Bigfoot enthusiasts. Others are just great, durable Bigfoot hats for everyday use.
Whether you're a dedicated Bigfoot hunter or just someone with an interest in cryptozoology, these caps make will make unique, useful additions to your wardrobe. After all, you don't always need to take yourself too seriously when seeking out a legendary beast. A Bigfoot hat lets you stay comfortable while also having some fun. Get one for yourself, and any other Bigfoot fan you know.
Not into my list? Check out the FULL list of Bigfoot hats over at Amazon. CLICK HERE TO CHECK IT OUT.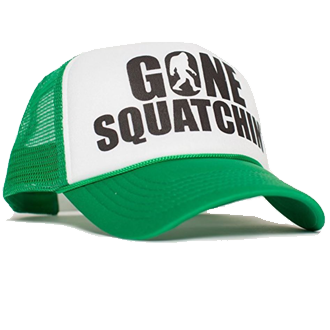 A Bigfoot hat with a blue collar attitude. This trucker-style hat is the perfect way to tell the world you spend your free time in search of the elusive creature. It's custom-made with high quality materials, making it more than a novelty cap. This is the kind of durable hat you'll get years of use out of.
✓ Poly foam/mesh
✓ Snapback style
✓ Green/White color scheme

---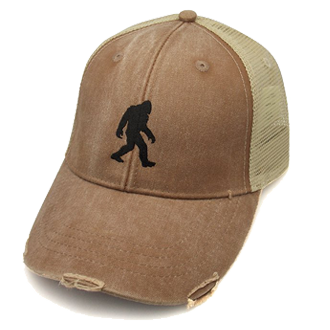 Hunting for Bigfoot sure isn't easy. This men's distressed trucker hat makes that abundantly clear. Sporting the silhouette of the famed beast, it's a Bigfoot hat for the kind of guy who's not looking to make a big statement.
✓ 100% cotton front and panel visor, 100% nylon mesh back panel
✓ Plastic tab back closure
✓ Available in Brown/Tan and Grey/Tan color schemes

---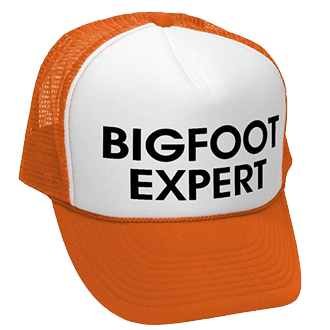 Do you know a thing or two about Sasquatch? Tell the world with this trucker-style Bigfoot hat. Thanks to its soft mesh sides, it offers optimal comfort, making it perfect for a Bigfoot hunt on a hot summer day.
✓ 100% polyester, foam front
✓ Five panel and plastic tab adjuster
✓ Available in Black/White, Orange/White, Pink/White, Blue/White, Red/White, and Red/White/Blue color schemes

---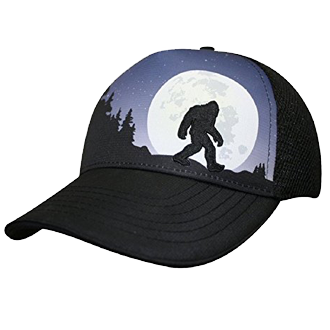 Want a Bigfoot hat that blocks out the sun during your 'Squatch hunting trips? This machine wash cap features a distinctive illustration of the creature strutting through a rustic night setting, but it's also useful to have on hand when the sun is out. Don't let a little glare keep you from spotting a Sasquatch!
✓ Eventure woven shell/Eventure terry sweatband/Eventure stretch sandwich mesh
✓ One size fits most
✓ Available in Black, with graphics

---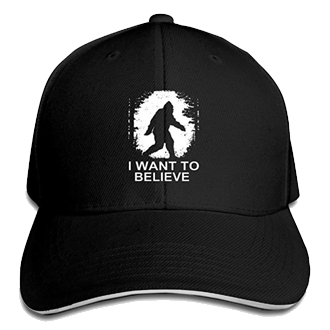 Indulge your inner Fox Mulder with this "I Want To Believe" Bigfoot hat. The iconic phrase rests below a subtle graphic of the Sasquatch, letting those around you know you're a firm believer in the beast.
✓ 100% cotton
✓ One size fits most
✓ Available in Black, Natural Tan, Navy Blue, Ash Gray, Pink, Red, Royal Blue, and White

---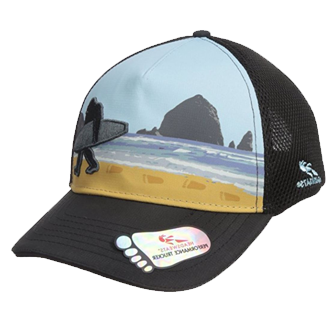 Celebrate the beach and Bigfoot with this trucker hat that sports a graphic of the legendary Sasquatch enjoying a little fun in the sun. Ya'll know Squatchin' out is tiring. This hat reminds us that even monsters know how to take it easy from time to time.
✓ Eventure woven shell, Eventure terry sweatband, Eventure stretch sandwich mesh
✓ One size fits most
✓ Available in Black with graphic

---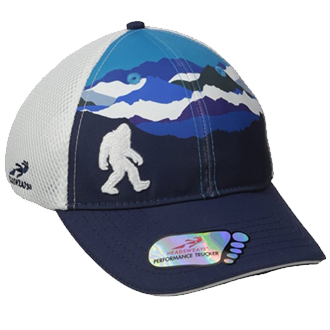 A comfortable cotton trucker hat for anyone with an interest in Bigfoot. This series of caps gives Sasquatch enthusiasts a range of graphic styles from which to choose, making it easy to find the right one for the Bigfoot hunter in your life.
✓ Eventure woven shell, Eventure terry sweatband, Eventure stretch sandwich mesh
✓ One size fits most
✓ Available in Gray, Black, and Blue/White varieties, with varying graphic choices

---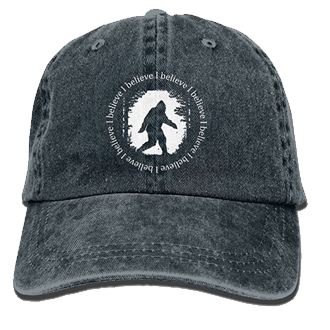 Looking for a casual trucker cap that also celebrates your love of all things Sasquatch? This Bigfoot hat features a graphic of the monster's iconic silhouette, with the words "I believe" repeating around it in a circle.
✓ Cotton denim fabric
✓ One size fits most, adjustable velcro tab
✓ Available in Black, Navy Blue, Natural Tan, and Red

---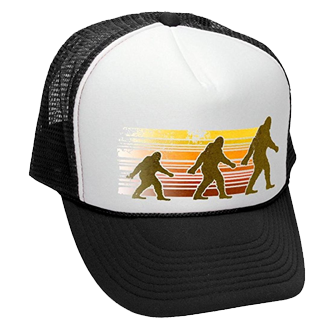 This Bigfoot hat has a retro vibe, showing a progression of Sasquatch silhouettes marching against a sunset graphic background. Believe it or not, Sasquatch was a pop culture icon during the free-wheelin' decades of 60s and 70s psychedelia. This cap captures that nostalgic vibe.
✓ 100% polyester with foam front
✓ Plastic Tab Adjuster
✓ Available in Black, Green, Navy Blue, Neon Orange, White, and Red/White/Blue color scheme

---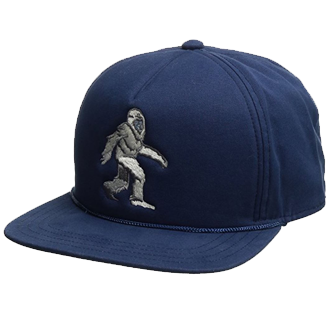 This super classy Bigfoot hat boasts a classic Navy blue color and a Patterson/Gimlin style Yeti. Show your love for the white ones with this unique item. Channel your inner abominable snowman and rock this icy cool cap: Big Yeti style.
✓ 100% Cotton
✓ One size fits most, snap clore
✓ Navy Blue

---
Bigfoot Hats: The Hottest New Trend Right Around the Corner?!
Bigfoot hunting isn't just a hobby. It's a lifestyle. Even if you don't go out searching for Sasquatch, you probably spend a lot of time thinking about the cryptid. You probably have Bigfoot books, you've probably seen Bigfoot movies, and no one would be too surprised if you also went as Bigfoot for Halloween once.
Embrace the lifestyle with a comfortable Bigfoot hat! They make great additions to your collection of Sasquatch memorabilia, and they offer protection from the elements if you do head out to the wilderness to try and catch a glimpse of the beast.